Advertise on the HSPC website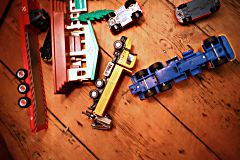 If you wish your property to be on our site then you will need to register it with a Solicitor firm, the most economic way to do this is to register with one of our member firms. Your solicitor will provide estate agency services, marketing your property through HSPC. This means you'll be getting excellent and experienced advice every step of the way.
Our marketing is the best in the Highlands because it is so effective. HSPC, in partnership with your solicitor firm, works hard to get your property the best possible sale, by reaching thousands of potential buyers.
Finding a Solicitor
If you don't have a solicitor, don't worry- we can help you. We can get you an appointment the same day with our duty solicitor who will be delighted to get you started. Call us on 01463 231173 or email us at [email protected].
Our Marketing Portfolio
Website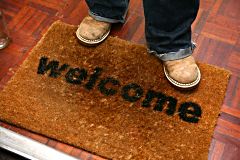 Our marketing continues 24/7 on this website, which is updated every day. On average 6000 enquirers visit our site every day. It shows all our properties and enquirers can download brochures from the site. It's eye-catching, easy to use and allows people to browse at their leisure.
The Largest National Property Website Free!
Once you register your property with HSPC we will insert your property listing on Scotland's largest national website - sspc.co.uk for FREE! This website holds properties for the Scottish Solicitor Property Centres throughout Scotland and it's an excellent way to reach your potential buyer.
The Centre
We display all our properties at the HSPC Centre in Inverness. If any enquirer wants more information our friendly staff will provide them with a brochure and any advice they may need.
Newspaper Advert
Once your solicitor registers your property with us, your property will be advertised in a local paper in the weekly "HSPC New On The Market" feature as part of our marketing portfolio.
The Property Review
All our properties for sale appear in our free newspaper The Property Review. There are 17,000 copies published every fortnight and distributed to over 150 outlets throughout the Highlands. We send out the Property Review to our mailing list of hundreds of potential buyers who live outside the Highlands. This extensive exposure means you're giving yourself every chance of the best possible sale.
Window Displays and Registers
We have attractive window displays and property registers at the HSPC Centre in Inverness and across the Highlands including Dingwall, Alness, Invergordon, Dornoch, Nairn and Ullapool. They are great showcases for your property, locally.
Fees
When you first contact your solicitor they will take you step by step through the process of either buying or selling, including their firm's estate agency and other charges. This will include the HSPC registration fee cost, which covers your property for up to a year of advertising through HSPC.
Phone: 01463 231173
Email: [email protected]
Internet: hspc.co.uk
Visit: 30 Queensgate, Inverness IV1 1DJ